Who We Are
Illicit Digital are a full service branding and marketing agency for the digital age. We work with brands and artists in the Arts and Entertainment industries.
We create stories and engagement that focus on results. Growing your brand and increasing your revenue.
We help artists and brands find fans and engage with them directly and authentically. We'll help you develop a public persona that your fans will love.
Illicit Digital has grown out of prevoius incarnations of the Illicit brand – first as a record label and later as an artist, producer and songwriter management company. We have worked with artists for more than 25 years in every role imaginable so we know your world inside and out.
The Team
Ian Clifford (Co-Founder)

Originally a music lawyer, Ian has managed songwriters, producers and artists signed to a plethora of major labels. His clients have had international hit records in many genres. As a label owner he has run revered imprints such as Derrick Carter's Classic Recordings and has also delivered No.1 records. In the last 5 years Ian has worked in digital marketing outside the entertainment industry, gaining experience in e-commerce, SEO, conversion, digital advertising and social media skills in the commercial sector.
Ian also founded and continues to run the award winning advice site for musicians, Make it in Music.
He worked at leading global management company Three Six Zero Group, working on campaigns for Deadmau5, Calvin Harris and Swedish House Mafia. Now applying these digital skills for clients in the creative industries, he brings a breadth of experience from both worlds to bear on innovative and results driven campaigns for Illicit Digital's clients.

Steve Travell (Co-Founder)

Steve's experience in the music industry spans more than 3 decades, originally a recording engineer at a premier London recording studio, he worked on global hits for a host of 80's icons. He later owned and ran Dada Studios, which was a hub for the early UK Progressive House Music scene with clients such as Chemical Brothers, Leftfield and Underworld. In tandem, he carved a career as an artist, DJ and House Music Producer under several guises such as Bump, Spacefunk, and Pussy2000.  He later ran and managed Independent Dance Labels alongside Ian Clifford.
His extensive production skills have also been harnessed through his lecturing at Point Blank, Alchemea and BIMM. Steve was an early adopter of all things web and digital. His extensive Studio expertise allowed a seamless transition into the tech side of web development, social media and digital marketing. That was put to good use when he worked as the Creative Director of a major 24 hour Global, dance music web magazine.

Shona Maguire (Account Director)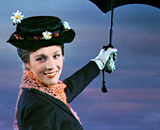 As a working Electro-Pop artist, and winner of "Best Electronic Act" in the 2013 SAMAs, Shona has a good understanding of both sides of the music industry, the importance of audience engagement and the use of the mix of social media marketing tools. Having been a signed artist as well as independently releasing music, she has also worked in PR and Events for record labels, and in Business Planning and Development for Social Enterprises.